This post brought to you by Giant Eagle. All opinions are 100% mine.
Last night I made one of the laziest meals I've made in a long time.  And you know me… I like lazy.  And if you're here, you like lazy too, sooooo…..
Check out this recipe I made using Knorr® Fiesta Sides™ – Spanish Rice.
Doesn't it look yummy?  
It was!  Lazy Dad even pushed backed from the table and said, "I'd eat that again."  And if you know him, you know he only compliments his own cooking.  *snorts* *rolls eyes* *sobs*
You can find Knorr® Sides at Giant Eagle.  And if you purchase them at Giant Eagle before March 4th and buy $10 in Knorr® Sides at 10/$10, you will save $3 off frozen, cooked or uncooked shrimp from the Seafood Department. (Offer only good from 2/25-3/5 at Giant Eagle.)
Knorr® Spanish Chicken & Rice
serves 6
2 tsp. vegetable oil
1 small onion, chopped (or use my Lazy Mom onions!)
2 cups water
1 package Knorr® Fiesta Sides™ – Spanish Rice
1 cup frozen peas and carrots 2 cups rotisserie chicken
1/4 cup pimiento-stuffed olives (optional)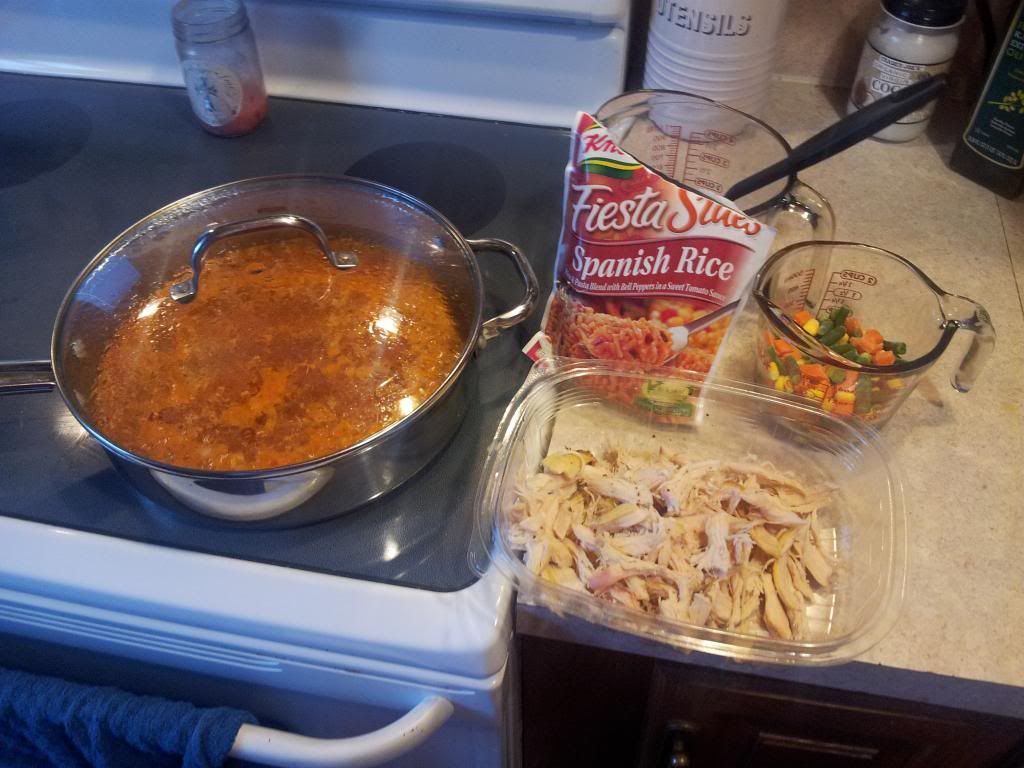 1. Heat oil in large nonstick skillet over medium heat and cook onion, stirring occasionally, 4 minutes or until almost tender. Add water and Knorr® Fiesta Sides™ – Spanish Rice and bring to a boil over high heat. Reduce heat and simmer covered 5 minutes. Stir in green peas and carrots and continue cooking minutes until rice is tender.
2. Just before serving, stir in chicken and olives.
I actually omitted the olives, garnished with a little bit of fresh cilantro (aka: God's gift to mankind) and this tasted like a Spanish version of a chicken fried rice.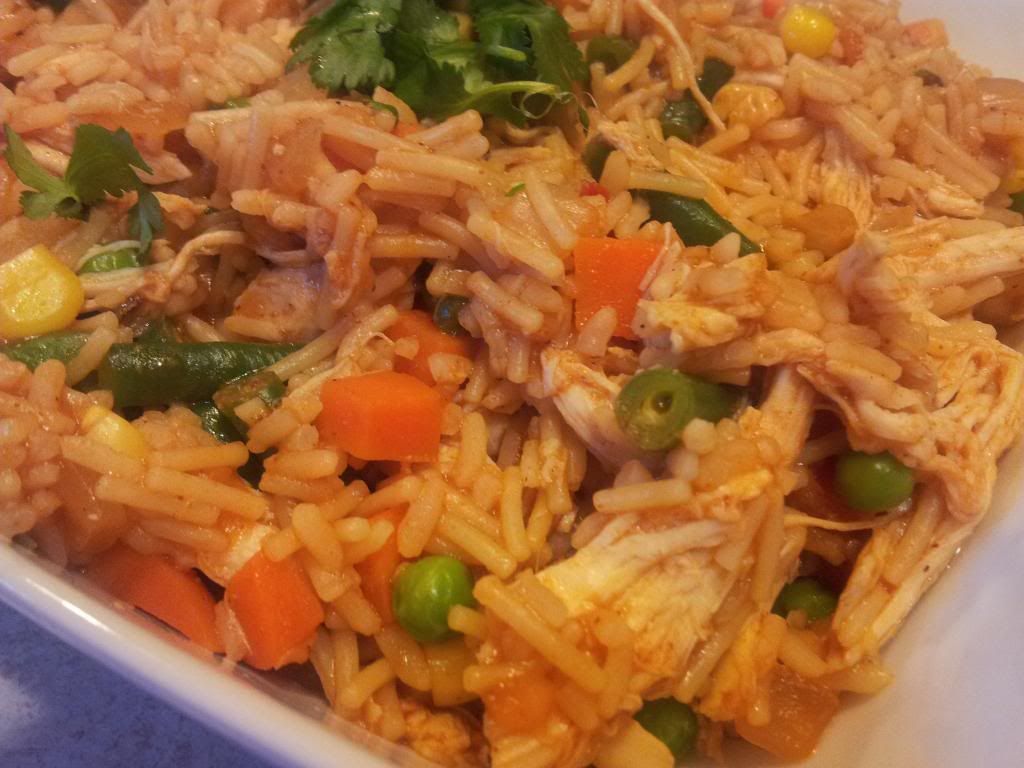 Oh, baby!
If you'd like to try more Knorr® Sides recipes, download the Free Recipe Book on Giant Eagle's website with lots of other Lazy Mom Recipes!
–
Don't miss the laziness! Subscribe to I'm a Lazy Mom via reader or email today! Or follow along with the fun on Twitter, Facebook, and Pinterest!