Hello, my fellow Lazy Moms! If you've been around here for while, you might remember when I used to post my series "Decorating the Lazy Mom Way". I had to pull away from blogging for a while, due to my Dad's illness, but I'm hijacking Stacey's blog filling in for her while she's at Kid's Camp with her family. 
It's good to be back!
(Well..other than the fact that my kids have interrupted me 500 times in the last 2 minutes. I didn't miss that part about blogging….)
So, we're gonna change things up around here this week while The Lazy Mom is enjoying some much needed down time. I'm gonna be sharing some of my favorite
 Dirt Cheap Decor projects and ideas, Pinterest recipes,  and other random bloggy things (translation: who knows where we might end up, so hang on. It's gonna be a bumpy ride).
So, raise your hand if you love Pinterest. Yes. I see that hand in the back. As for the rest of you? CHOP, CHOP!  It's Heaven on earth for Lazy moms! I literally get all of my recipes on there now. I'm one of those people who tend to cook the same 5 things over and over. While my husband is a good sport, it's obvious at times that he's less than thrilled about not having variety. So, I've been on a quest to find the most awesome recipes on Pinterest and put them to the test. So far everything I've made has been a huge hit!
……until now. 
So, I found THIS recipe and thought I had finally done it. I thought I had finally found the Holy Grail of low-fat, low cal recipes: Brownies made out of nothing more than brownie mix and diet coke. Seriously. Sounds too good to be true, right?
According to "Aunt Peg", you can't tell a difference. Sorry, Girls. I hate to report that this recipe was literally the worst thing I've ever put in my mouth. Maybe I needed to cook it longer… Maybe I should have used another type of diet  soda (I used Pepsi Max). All I know is that the texture was like gummy bears (oh, yeah…not exactly what you're going for when you bite into a brownie!) and the taste was….indescribable. And not good indescribable.
Has anyone else tried it with success? If so, I'd love to hear! I would love nothing more than to find a way to make my dream of eating brownies without guilt come true!
On a brighter note, I thought I'd share some of my favorite tried and true Pinterest recipes that have been huge hits at my house. I have three boys…two of which are very picky eaters!
It's so yummy and the kids loved it!
It's healthy and you can feel great about
serving it to your family.
This has become a staple in our house-
Try it! You won't regret it!
 Since my previous recipe was from Weight Watchers, you
probably expected all of my recipes to be healthy and good for you.
And that's where you would be wrong.
This is most certainly not healthy,
but it is absolutely delicious, and my kids loved it!
Yeah. You should totally serve carrots with it.
It'll make you feel less guilty about serving it to your family!
THIS, my lazy people, is most definitely
THREE INGREDIENTS!
And it's not just a convenient recipe
(like the diet coke brownies…and we all know how they turned out!)
My kids ate them up lickity-split,
and actually begged me to make them the following night!
That's a first in my home!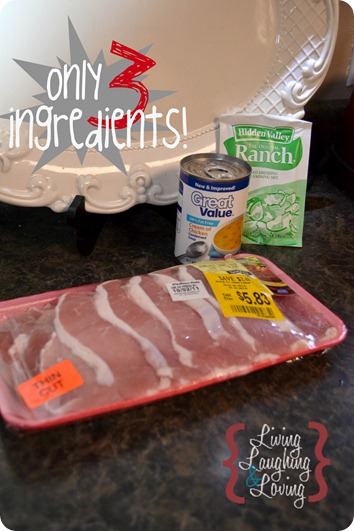 Now, go forth, lazy people, and make dinner for your families!
—
Don't miss the laziness! Subscribe to I'm a Lazy Mom via reader or email today!