This is a sponsored post written by me on behalf of Quaker Oats. All opinions are 100% mine.
Last year our family took a month long trip out West. It was awesome! But it involved a LOT of driving. While our RV is quite spacious (way more than a car or van!), the kids would still be a bit squirmy by the time we pulled into a campsite for the night and ready to do something active.
Realizing this would probably be the case, we were intentional about packing some "outside toys" for the kids to play with when Lazy Dad and I were ready to relax after a day of paying attention to the road.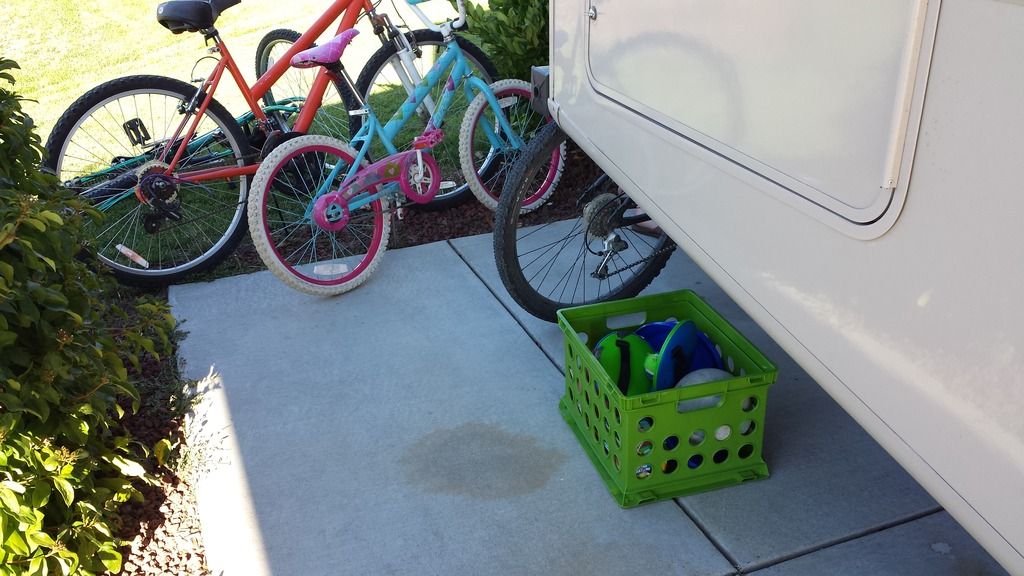 We kept these toys in a milk crate and stored it in the underside of the RV for easy access.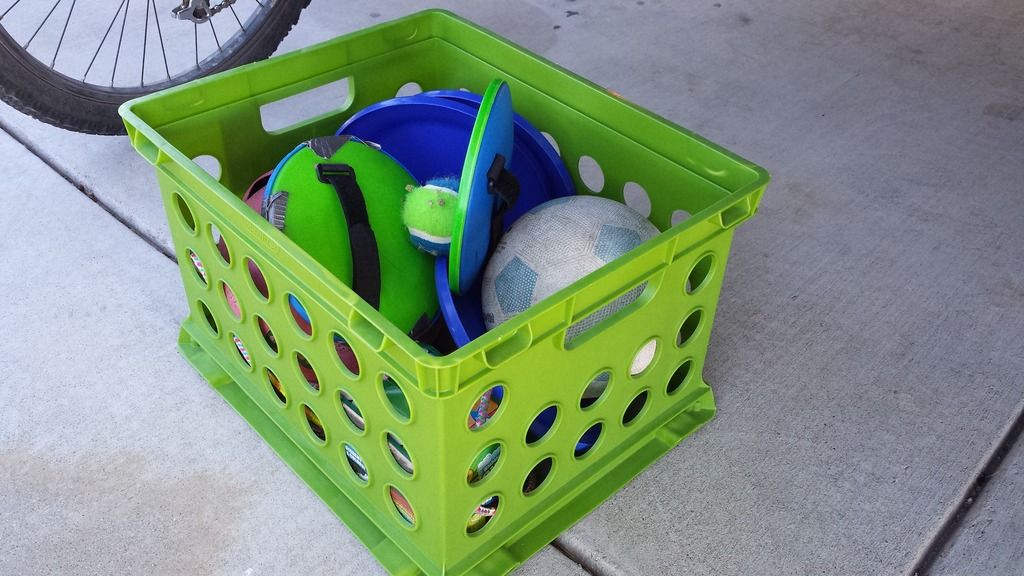 The kids loved having these outside toys, and I loved how it kept my kids active after a day of lounging around in the RV.
Well, this year, we've added to our arsenal of outside toys with the help of Quaker® Chewy® Granola Bars!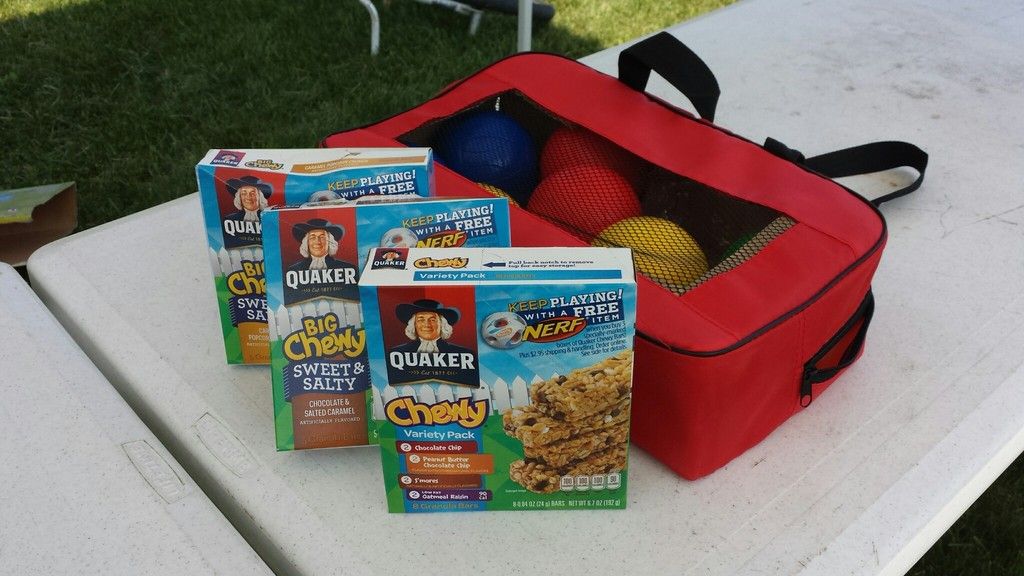 Over Memorial Day weekend, we invited some boys from other campsites to come over for some good ol' outdoor play.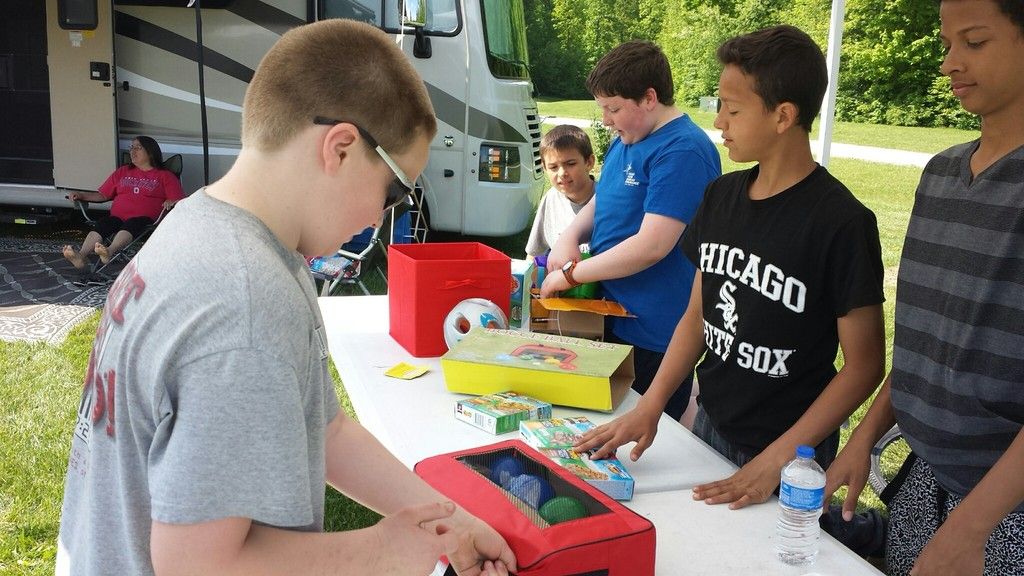 None of the boys had ever heard of the game Bocce, so they had a lot of fun learning how to use the set Quaker sent us!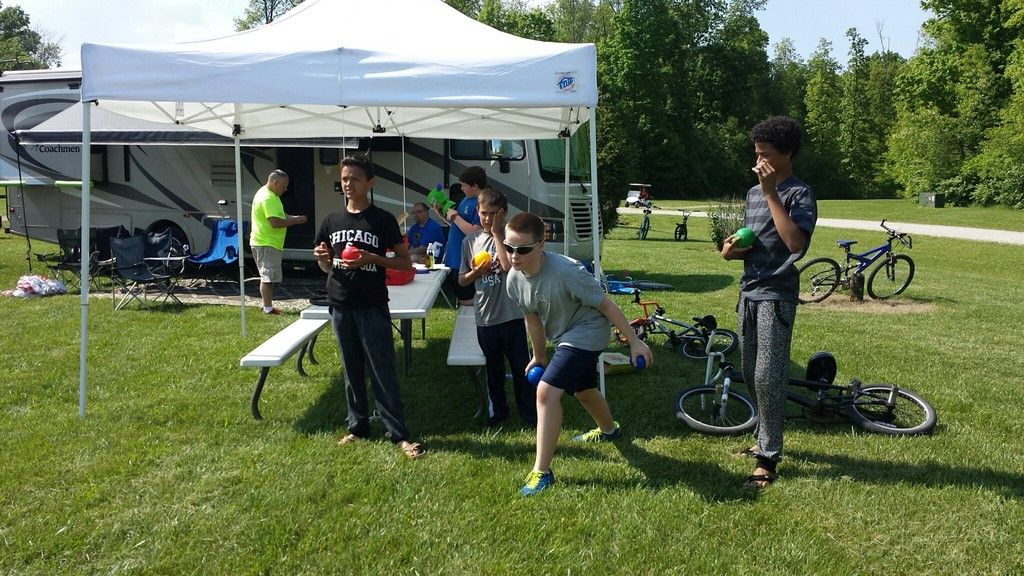 At one point the game was SO close, they had to break out arm-and-hand measurements to decide the winner! HA!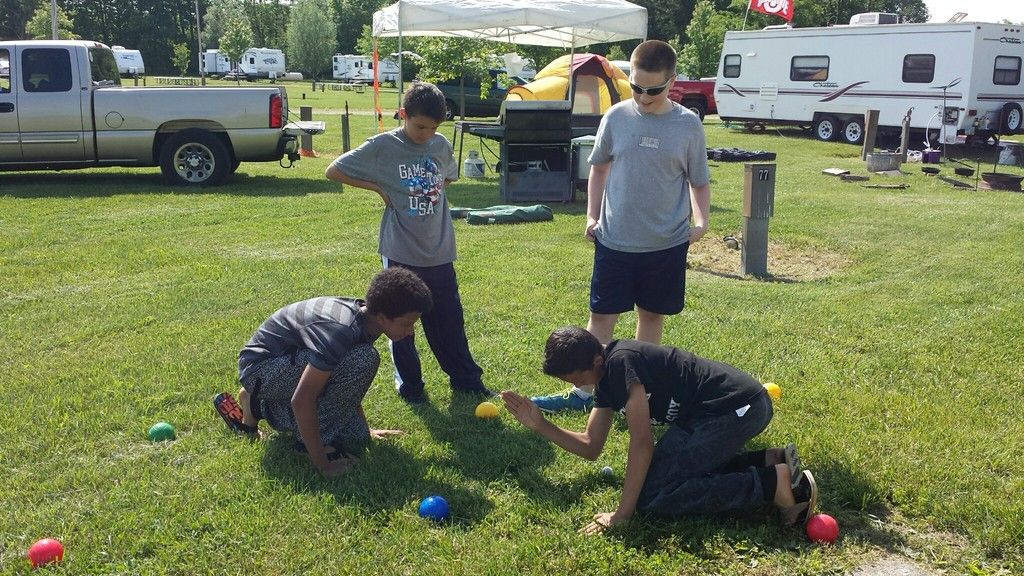 All afternoon the boys played with the various outside toys that Quaker sent over….
They drew some pretty fun characters with the sidewalk chalk.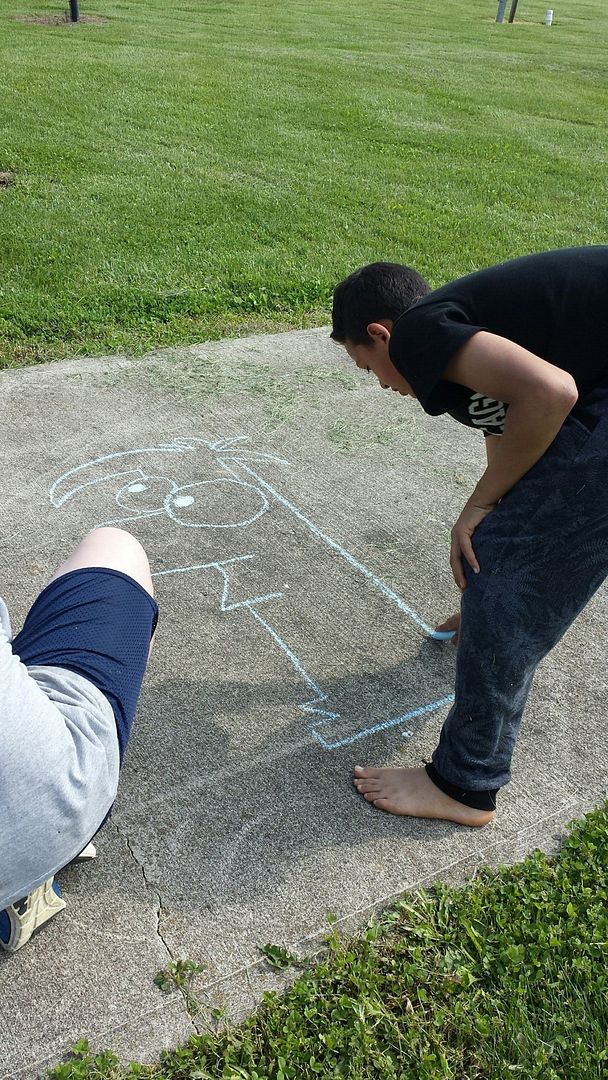 They got the bubbles going.
(Cause, hey! You're never too old for sidewalk chalk and bubbles!)
They also really loved playing with the Nerf Bash Ball which has hand grip holes so you can grab the ball and whip it in any game you like to play!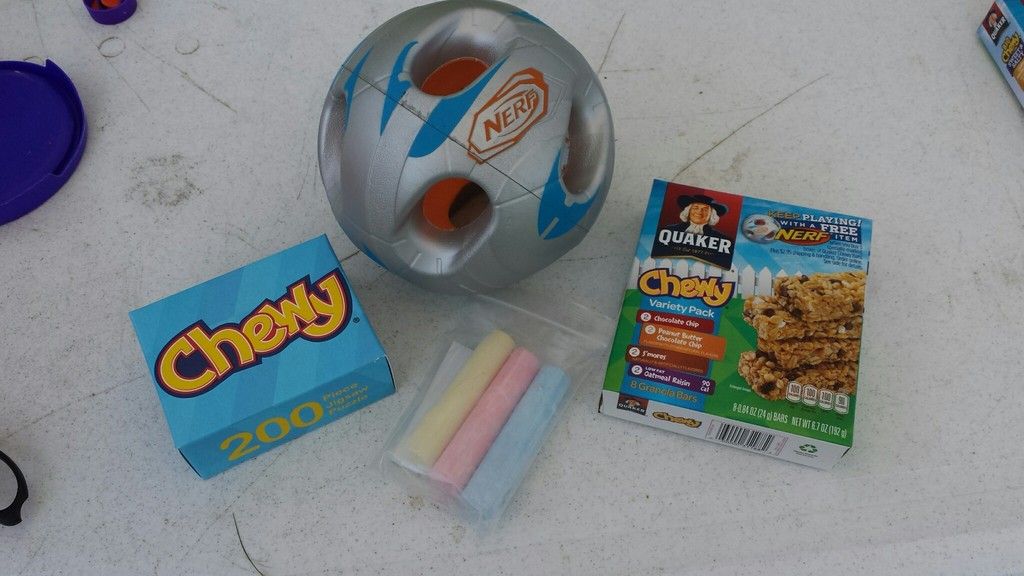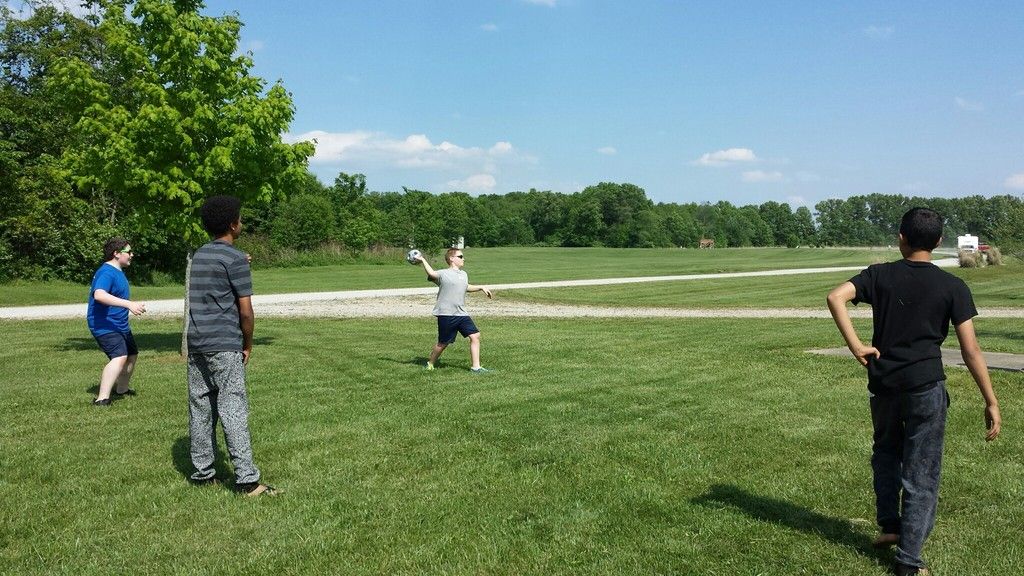 After all this playing around, the boys were more than happy to refuel with Quaker Chewy Granola Bars, including the new Quaker Big Chewy bars!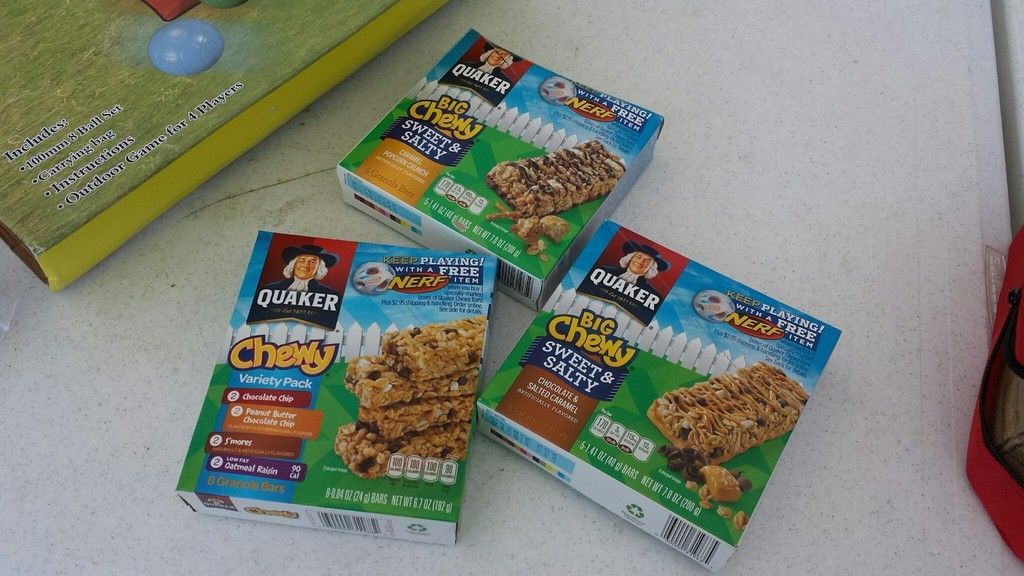 The Big Chewy bars are 60% bigger and come in a fun variety of flavors like: Chocolate and Salted Caramel and Caramel Popcorn Crunch! Both of which were very yummy, had 8 grams of whole grains, and were boy approved!
With some inspiration from Quaker, here is our list of outside toys we now like to keep in our milk crate for when we are traveling in the RV: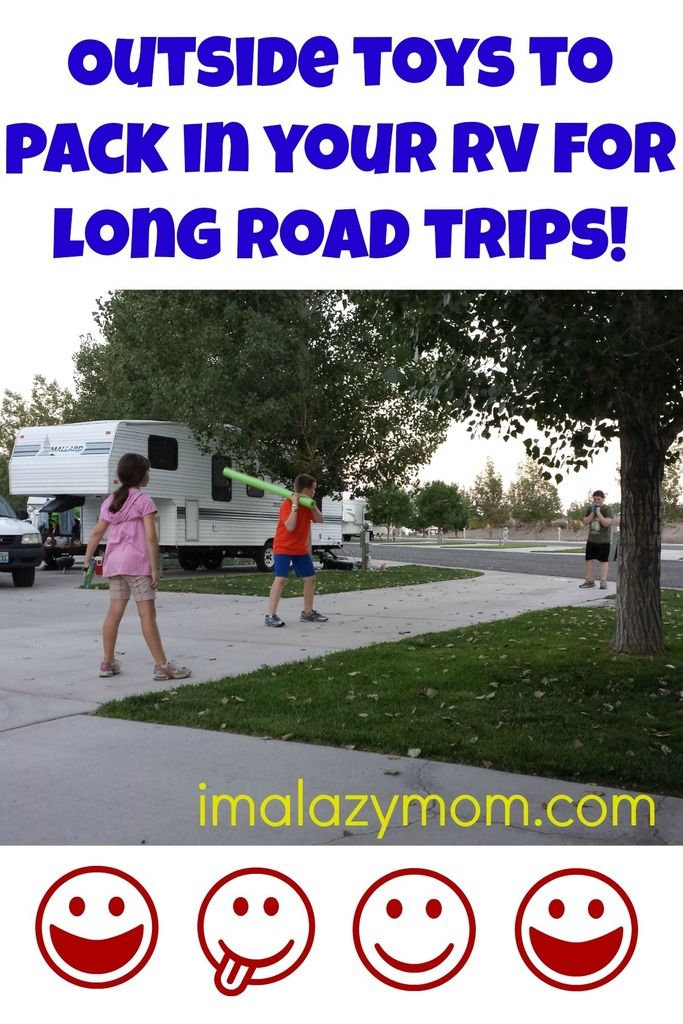 baseball mitts and ball
jump ropes
bocce ball set
kites
nerf bash ball
sidewalk chalk
bubbles
velcro ball and catch set
kickball
frisbies
soccer ball
All of which will allow your kids to #KeepPlaying and stay healthy!
Now, how about winning a #KeepPlaying playdate set of your own? Quaker would like to give away to one special family in the U.S. the following:
A Chewy playdate invitation pack to plan your next playdate
A classic Bocce Ball set for endless hours of outdoor summer play
A Gazillion Bubble Monsoon bubble machine for the whole family to enjoy
Sidewalk chalk set to get creative outdoors
A puzzle perfect for indoor or outdoor play
A red storage bin for storing your family's favorite toys
A NERF Bash Ball for easy family fun
A variety of Chewy Granola Bars to help fuel family play, including, Big Chewy Sweet & Salty Bars and Chewy Granola Bars Variety Pack
Total giveaway value is approximately $100!
Quaker is providing the prizes for this program at no cost to me. This program is not administered or sponsored by Quaker or its affiliates, but solely by imalazymom.com.
To enter: U.S. residents can simply leave a comment on this blog post below! That's it! Just leave a comment (perhaps a suggestion of what to add to my outside toys list?) and then be sure and watch my Facebook page and/or my winner page for who won!
(Winner will be selected at random from the comments below and announced on Friday, June 5, 2015. Winner must be a U.S. resident and has 48 hours to claim their prize before a new winner is drawn and announced.)
This giveaway is now closed!
AND! Be sure and enter to win the Quaker Keep Playing! With Chewy promotion! Head on over to www.ChewyKeepPlaying.com from now until June 13, 2015 and enter for a chance to win $25,000 to make over your family's favorite play space! To enter, you'll submit a photo of your family's favorite play space and share how you would like to see that space made over and why. See www.ChewyKeepPlaying.com for official rules!
Love and #KeepPlaying!
The Lazy Mom
Disclosure: This promotion is solely sponsored by imalazymom.com and has not been endorsed or approved by PepsiCo, Inc. or its subsidiaries or affiliates. By entering, you agree to look solely to imalazymom.com for any claims in connection therewith, and not to PepsiCo, Inc. or its subsidiaries or affiliates.
–
Don't miss the laziness! Subscribe to I'm a Lazy Mom via reader or email today!
Or follow along with the fun on Twitter, Facebook, Pinterest, and Instagram!